Severe Weather Safety
Summer is here, and besides life on the river and barbecues it means severe weather season is just around the corner. As a former Air Force Meteorologist, I know all too well the effects severe weather can have on lives and property. So, let's talk a little about how National Weather Service warns you against severe weather and what it is!
Severe Weather Watch
A watch means conditions are favorable for severe weather to strike a given area. Pay attention to these watches as they are usually issued in the morning or early afternoon to allow the public time to plan. A watch issued will have a valid time that will attempt to narrow down the time frame when severe weather is possible.
Severe Weather Warning

A warning means severe weather is imminent or already occurring. If a warning is issued for your area, take necessary safety precautions immediately. The following is a list of severe weather and the steps you can take to protect yourself.
Wind
In order for wind to be considered severe it has to be 50 knots or about 57 miles per hour. At this speed, significant damage can occur to buildings and trees may be uprooted. Unless you live in ND, here we call that a good breeze!
Hail
Hailstones measuring ¾ of an inch or larger are considered severe. Hail this size can break out windows and damage siding and shingles. Also getting caught outside in a severe hailstorm can be painful. The world record for a hailstone is over 7 inches across with a diameter of over 18 inches, or about the size of a soccer ball.
Tornado
A Thunderstorm containing a tornado is also classified as severe. Tornadoes produce some of the highest winds reported on the planet reaching over 300 mph in an EF5 Storm. The Fujita scale classifies the intensity of a tornado and goes from a EF0-EF5. Even the weakest tornados can destroy structures and pick up automobiles and throw them around like toys.
Severe Weather Safety
Protecting yourself against wind and hail is relatively easy. Remain indoors and away from windows. If you are caught in the open, with no chance of finding a somewhere to hide, curl up in the fetal position and face the ground using your hands and arms to protect your head and face. Drawing your knees up to your chest will protect your internal organs.
Protecting yourself in the event of a tornado is a tricky situation. The following safety guidelines are from the NOAA homepage.
In a house with a basement - Avoid windows. Get in the basement and under some kind of sturdy protection (heavy table or work bench), or cover yourself with a mattress or sleeping bag. Know where very heavy objects rest on the floor above (pianos, refrigerators, waterbeds, etc.) and do not go under them. They may fall down through a weakened floor and crush you. Head protection, such as a helmet, can boost survivability also.
In a house with no basement, a dorm, or an apartment - Avoid windows. Go to the lowest floor, small center room (like a bathroom or closet), under a stairwell, or in an interior hallway with no windows. Crouch as low as possible to the floor, facing down; and cover your head with your hands. A bath tub may offer a shell of partial protection. Even in an interior room, you should cover yourself with some sort of thick padding (mattress, blankets, etc.), to protect against falling debris in case the roof and ceiling fail. A helmet can offer some protection against head injury.
In an office building, hospital, nursing home or skyscraper - Go directly to an enclosed, windowless area in the center of the building -- away from glass and on the lowest floor possible. Then, crouch down and cover your head. Interior stairwells are usually good places to take shelter, and if not crowded, allow you to get to a lower level quickly. Stay off the elevators; you could be trapped in them if the power is lost.
In a mobile home - Get out! Even if your home is tied down, it is not as safe as an underground shelter or permanent, sturdy building. Go to one of those shelters, or to a nearby permanent structure, using your tornado evacuation plan. Most tornadoes can destroy even tied-down mobile homes; and it is best not to play the low odds that yours will make it.
In a car or truck - Vehicles are extremely risky in a tornado. There is no safe option when caught in a tornado in a car, just slightly less-dangerous ones. If the tornado is visible, far away, and the traffic is light, you may be able to drive out of its path by moving at right angles to the tornado. Seek shelter in a sturdy building, or underground if possible. If you are caught by extreme winds or flying debris, park the car as quickly and safely as possible -- out of the traffic lanes. Stay in the car with the seat belt on. Put your head down below the windows; cover your head with your hands and a blanket, coat, or other cushion if possible. If you can safely get noticeably lower than the level of the roadway, leave your car and lie in that area, covering your head with your hands. Avoid seeking shelter under bridges, which can create deadly traffic hazards while offering little protection against flying debris.
In the open outdoors - If possible, seek shelter in a sturdy building. If not, lie flat and face-down on low ground, protecting the back of your head with your arms. Get as far away from trees and cars as you can; they may be blown onto you in a tornado. Most injuries and deaths are caused by blowing debris.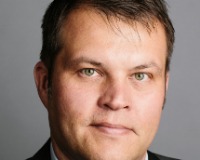 Author:
Derrick Rittenbach
Phone:
701-333-9155
Dated:
June 1st 2017
Views:
232
About Derrick: Derrick became a Realtor in 2016. He is new to real estate but is not new to the real estate indust...