Road Trips
Spring is finally here! This opens up one of my favorite past times...Road Trips! For me, nothing is more relaxing than heading down the highway or a gravel road to a neat destination.
One of my most favorite drives is along the Enchanted Highway. Exit 72 off Interstate 94 starts out with the Geese in Flight and continues on for 32 miles ending in the town of Regent. The 8 scrap metal sculptures along the road range from pheasant to grasshoppers, and is listed in the Guinness Book of Records as the largest scrap metal sculpture in the world. In 2012, the artist, Gary Greff opened up The Enchanted Hotel and it continues the theme found along the highway. In the hotel is the Excalibur Steakhouse, so plan to stop in and enjoy a great Ribeye Steak and a glass of wine!

The next destination is Theodore Roosevelt National Park. This is definitely a two day trip! From the Painted Canyon to the Park itself, there are back roads to keep you busy for a good solid 2 days. Stay in the Rough Riders Hotel and head downstairs to enjoy fine dining at Theodore's Dining Room and enjoy one of their wonderful steaks. Sense a theme here? Take in the musical and drive through the park on a self paced tour. Expect to see buffalo, wild horses and prairie dogs...lots and lots of prairie dogs!

My final, favorite road trip is to Sully's Hill National Game Preserve. Located on the shores of Devils Lake, one of the best Walleye fishing lakes in the country, Sully's Hill is over 1,600 acres of anything from Prairie grasslands full of buffalo to forested hills full of numerous bird and animal wildlife! Don't forget to visit the Visitor Center just East of Fort Totten. Open seasonally, the visitor center includes an exhibit hall of mounted North Dakota animals in prairie, wetland, forest, and agriculture habitats, education classrooms, and a book store. The center offer programs for school groups, public workshops, guided nature hikes, bird-watching walks, summer youth programs, and conservation programs throughout the year. End your day with a trip to The Ranch Steakhouse. (Sorry folks, I am addicted) Located off of Highway 20 just SW of Devils Lake is one of the most unique restaurants you will run into in North Dakota. This is one of the best off the beaten path places to find great steaks and seafood!
North Dakota is full of scenic by-ways and gravel roads just begging to be drove. You will find prairies dotted with ghost towns and abandoned farms to sloughs full of waterfowl. Get out and see what North Dakota has to offer!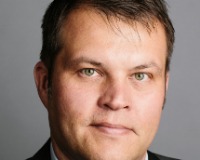 Author:
Derrick Rittenbach
Phone:
701-333-9155
Dated:
April 17th 2017
Views:
463
About Derrick: Derrick became a Realtor in 2016. He is new to real estate but is not new to the real estate indust...