Making Mead Or Also Known As Honey Wine
Spring is just around the corner, and one of my favorite springtime activities is brewing honey wine otherwise known as Mead. Mead consists of 3 simple ingredients; water, honey and yeast. When these ingredients are mixed together, a wonderfully sweet drink is made. I'll go over a very simple recipe that can get any home medher started.
There are some basic tools you are going to need to get started.
An air lock

Large pot and metal or plastic spoon (wood can harbor bacteria and be hard to sanitize)

Funnel

A no rinse sanitizer (StarSan or One Step)

Instant read thermometer

6 feet of plastic tubing or purchase a racking cane

One gallon glass jug

Honey

1 Gallon of filtered non-chlorinated water

1 Package of yeast (for a low alcohol and sweeter mead use an ale yeast, for a higher alcohol, dryer mead, use a wine or champagne yeast)
Any of these tools can be purchased at a local brewery supply store or on Amazon.
First and foremost of importance is to sanitize everything you or your Mead will touch! I usually fill my sink with hot water and the appropriate amount of sanitizer and soak all my tools while I'm getting everything together.
The next step is to pour about a half a gallon of non-chlorinated water into your large pot and get it hot, but not boiling, add the honey and stir to dissolve. It is very important to use good water that does not contain chlorine. I usually grab a gallon of bottled water from the store, however others have had great luck using well water. The amount of honey you add will highly depend on your taste buds, but I use 3 to 3.5 lbs for a one gallon batch. Once the honey has fully dissolved, use your funnel to transfer the water honey mixture to your glass jug.
Fill the jug the rest of the way with with the remainder of your water leaving about a 2 inch gap (called the head space) and then shake vigorously for a couple minutes. Here is another important step, you need to measure the temperature of your honey mixture which is now called must to ensure the hot water won't kill the yeast. Once the must has cooled to about 80 degrees you can add the yeast, about a half a package for a gallon. This is where you need to follow the directions on the yeast package as some recommend you rehydrate the yeast in warm water, and some just allow you to sprinkle the yeast directly into the jug.
Once you have pitched the yeast into your must, fill the airlock with sanitized water or I like to use cheap vodka and insert the airlock into the jug, and that's it, you have just made a gallon of mead! Place this jug in a cool dark place such as a closet or basement. You should see some bubbling in the airlock (depending on temperature) within a few hours to 24 hours. If after 24 hours you do not see any activity, check the airlock to make sure you have a good seal. If the seal is good, you may have a bad batch of yeast. Try a different package of yeast and pitch another batch.
Once all activity has stopped, which can take anywhere from a week to 6 weeks, you want to move the must into another glass container. This is called racking, and its purpose is to take the must off the dormant yeast cells, called the lees. To do this, I recommend you purchase a racking cane, otherwise you can syphon it off using your plastic tubing being careful to leave the yeast that has collected at the bottom of your jug behind. Install the air lock and return to your cool dark place. More times than not, you will see activity in your airlock as your yeast has gotten a kickstart from the shot of oxygen it got from racking. After all activity has stopped for the second time, I like to rack it one more time. From this racking, you can either bottle your mead, or leave it in the gallon jug to age. If you are going to bottle at this point, it is a good idea to make sure all of your yeast is dead or you could end up with bottle bombs caused by the left over yeast continuing to eat sugar, producing carbon dioxide, and if there is enough residual sugar remaining your bottles may explode. The easiest way to do this is to add sulfites.
If you choose to age in your jug with the airlock your residual yeast will consume all of the sugar remaining and will be safe to bottle. Aging is a personal choice, meads can typically be aged from a few months to a few years. As Mead ages, the alcohol heat softens and the honey flavor comes to the front.
Once you get the basics down, experiment with different honey, yeast, adding fruits, or spices. Combining different ingredients can make some interesting concoctions, and if you are unsure about your recipe, there are hundreds of recipes on the internet. Go and experiment!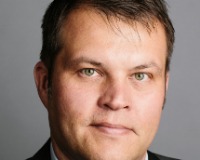 Author:
Derrick Rittenbach
Phone:
701-333-9155
Dated:
March 17th 2017
Views:
496
About Derrick: Derrick became a Realtor in 2016. He is new to real estate but is not new to the real estate indust...