Jan 6 2017 29670 1
One of the many daily hats I wear, besides helping people buy and sell houses, I am a property manager. I really enjoy the different people I get to work with, and I love finding people a nice place to live. The best part of being a property manager is that no two days are the same. Even though the hours may be long and middle of the night emergencies can wear on you, I highly recommend the purchase of investment property as part of a income generating strategy.
There are some items to keep in mind before you dive into the world of rentals.
When you buy just one investment property, you are effectively putting all of your eggs in one basket, just as if your entire portfolio consisted of stock in one company.
For example, if you buy a $100,000 investment property, you should be able to earn $1,000 in rental income per month, based on the general rule that properties should rent for about 1% of their value. However, what if you need several months to find your first tenant? Or what if your tenants stop paying rent and you have to evict them (which could take quite a while)?

If such a situation occurs, not only will your investment produce no cash flow, but you're still stuck paying for things like the mortgage, property taxes, insurance, and maintenance.
Finding quality tenants can be a challenge in itself, but the real issues tend to come up after they move in. For example, if your tenant is late on rent, do you really want to chase people down to find out what's going on? Do you have the first clue of what to do if you need to evict a tenant? And what if they are making too much noise, letting other people live there, or are violating any other part of the rental agreement?

Don't forget about maintenance and repairs. If you manage your rental property, be prepared for the phone to ring in the middle of the night if the tenants have a plumbing issue.
If you don't want to handle these situations, the alternative is to hire a property manager. This should cost you about 10% of the rental income you bring in. This can be well worth it, but it will cause your profits to take a serious hit.
There are many advantages to owning income producing properties including your property building equity and the income your property can generate. Just remember, like all investment strategies, diversification is the key.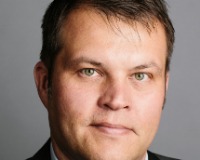 Author:
Derrick Rittenbach
Phone:
701-333-9155
Dated:
January 6th 2017
Views:
245
About Derrick: Derrick became a Realtor in 2016. He is new to real estate but is not new to the real estate indust...