Jan 30 2017 29670 1
I thought I would write a little FAQ that would help first time renters find a suitable place to rent. Some things are no-brainers, but others are things I wish people would have told me before I became a renter.
Im looking for a place to live, how do I start?
First and foremost, what can you afford? A good starting point is not to let your costs get to be more than 35% of your monthly income. Now this is un-realistic for most teenagers starting out, so you may have to find a roommate, or budget very wisely. Do not get in over your head as not paying rent can lead to an eviction and a very serious ding to your credit score and possibly a civil lawsuit.
I don't have any credit, or I have low credit, will that affect me?
I could write a book on how low credit scores equal undesirable tenants. I'm not saying all people that experience hardships in their lives are bad tenants, but the correlation is there. People who can't manage their finances as a rule do not take care of my property, and are not worth my financial risk.
If you are starting out, get a credit card and use it responsibly. This will establish a credit rating I can use when I do a background check. If you have no credit, there are still some options. Some properties will takeco-signers, or maybe a higher security deposit, but don't expect a super apartment at first.
I/my significant other has a felony, why can't I find aplace?
I have over 150 apartments with over 350 tenants. Can you imagine if one of them found out I let a convicted drug dealer/rapist/burglar move in next to them. That building would empty out in a month and the word would spread that convicted felons are living in my complex. It would be a death blow to my business. My advice to you is not to tie yourself to a person with recent or violent felonies as this will make it all but impossible to find a place to live.
Do not lose hope however, a lot of apartments will allow a felony if it has been over a specific period of time and no criminal activity has taken place since the felony. Call management companies and ask their policy. Be completely honest when discussing your criminal record as most complexes do a thorough background check. Lying ona background check is grounds for eviction and losing your security deposit.
Why won't you accept pets?
This answer will be long, so settle in.
First of all this is where 5% of the people cause 95% of the problems. Most pet owners I know are responsible, clean people, but 5% are not. The average cleanup from pet damaged apartment is close to $3000. If animal urinates in the same spot over and over, more than likely carpet will have to be replaced as well as any wood beneath that spot, as mold and other bacteria starts to grow. Even if you think you clean the spot up, it still soaks down into the padding and into the wood beneath. That $3000 does not include legal fees, lost time and the amount of money we lose when turning the judgment over to collections. So 5% of my population is 17 tenants this equals about a $50,000 loss per year in annual income. So just by keeping pets out of my apartments pays for my salary!
Next, a good amount of my tenants are allergic to pet hair and dander. I am telling you that no amount of cleaning can get that stuff out of the carpet. If you have pets like ferrets or other rodents with scent glands, that odor soaks into the walls and any other porous material in the apartment. To get rid of this smell can take a full painting with a primer such as kilz, then 2 coats of paint with a scent block mixed in. This costs about $1100 for an average 2 bedroom apartment. Next the carpet will have to be cleaned with an industrial strength odor killer costing as much as $400. Lastly, every surface in the apartment will have to be cleaned with a strong cleaning solution which again, will cost close to $300. You are responsible for returning the apartment in the same condition it was when you moved in. So we have your $900 security deposit which doesn't even cover the paint. So to recoup our loses I have to take you to court to receive a judgment. Most people will not pay, and I will have to turn the judgment over to collections which take 25% of whatever it collects.
Last is liability. While most of the time a landlord will not be held responsible for a dog bite, in certain circumstances they can be. The costs of the extra insurance required to cover animals can be very expensive, sometimes approaching $15,000 a year. Again, for some apartment companies, it is not worth the financial risk to allow pets.
I'm a really great person, I pay all my bills on time, can you just make an exception?
First of all, if you paid all your bills on time, more than likely I wouldn't be denying you an apartment.
Don't take this personally I was hired by an owner to manage his apartments first and foremost in accordance with the fair housing act, second to make him money, and lastly to keep him from getting sued. If you do not meet our basic requirements, there is nothing I can do to help you. First reason is the fair housing act. I cannot discriminate based on a whole litany of reasons, and discrimination works both ways. So let's say you do not meet our minimum credit score requirement, and I "decide" to let you rent from me anyway, three things will happen, One, I will get my owner sued if anyone else finds out I made an exception to policy. I have to treat everyone the same!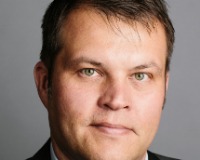 Author:
Derrick Rittenbach
Phone:
701-333-9155
Dated:
January 30th 2017
Views:
320
About Derrick: Derrick became a Realtor in 2016. He is new to real estate but is not new to the real estate indust...