Getting Your Home Ready For Showings
Getting Ready to List your Home
So, after being a Realtor© for almost a year, and showing close to 60 houses in that time frame, I would like to pass some wisdom I have gathered about making sure your house is ready to be shown to buyers!
Smells! No smell is the best! Faint, pleasant smells are the next best, like baking bread or cookies, but nothing is worse than walking into a house with your clients and the odor of cinnamon burns the nose hairs. If you have pet, smoke or other odors in your house, pay a professional to have that mitigated. It's obvious when you are trying to cover up offending odors, and may make the buyer wonder what else you may be covering up.

Guns, drugs, and anything small and valuable. I recently walked into a house with a young couple and their very active 4-year-old. The first thing we saw when we walked into the house was a rifle propped up in the corner and a pistol laying on the chair. Needless to say, the couple turned right around and left the house and no showing took place that day. Lock up your weapons so they are completely inaccessible, better yet, remove them from the home all together if possible. The same applies to your prescription drugs, and other small valuable items that are easy to pick up! I do my best to keep an eye on everyone, but I can't be everywhere at once.

De-Clutter! When people are visiting your house, they will go into every closet and open every cabinet. An avalanche of dirty clothes or children's toys can make a potential buyer thing there may not be enough storage or closet space. Remove excess furniture to make it easy to walk through your house. Taking down personal photos will also make it easier for a potential buyer to see themselves living in your place.

Repairs! The entrance to your home is the first thing potential buyers see. So, a fresh coat of paint on the front door can go a long way to making a good first impression. Go outside and stand in front of your house and think about what you can fix to make that first impression a good one. Things like fixing broken trim, replacing that broken door bell and even getting a new welcome mat are cost effective ways to increase your curb appeal.

Snow Removal! Make sure your house is accessible during the winter. Nothing irritates me and my clients more than having to walk through knee deep snow drifts to get to your house. Not to mention the water and dirt that will be inadvertently tracked through your house.
I really want to sell your house, so make it easier for me to sell. Simple tips like this can ensure your house sells as fast as possible.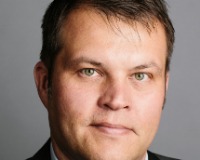 Author:
Derrick Rittenbach
Phone:
701-333-9155
Dated:
May 10th 2017
Views:
808
About Derrick: Derrick became a Realtor in 2016. He is new to real estate but is not new to the real estate indust...