Cooking The Perfect Steak
If you are a regular reader of my blog, you have probably figured out I love steak. I thought I would make this blog all about my most favorite food in the world and tell you how you can get close to steakhouse quality steak at home. The first thing we will talk about is the cut of meat. Please frequent your local butcher shop as the quality is usually heads and tails above grocery store shrink wrap steak. Places like Butcher Block Meats in Mandan or West Dakota meats in Bismarck have great quality hand cut steaks.
There are so many cuts of beef, so I am going to concentrate on the 3 most flavorful, in my opinion of course.
Ribeye- I always put this in the number one spot since I and most steak aficionados consider this the best all-around cut. The rib eye has the most fat compared to the other cuts, which is why it's such a tender, juicy, and flavorful piece of beef. It can be grilled, broiled, or pan-fried with equally delicious results. These steaks are actually cut from the same piece of meat used for the famous roast prime rib of beef.

Beef Tenderloin - This cut is also known in restaurants as a filet mignon. It is lightly marbled with fat and has the mildest flavor of all these cuts. This area of the animal doesn't do much work, so the meat is extremely tender. The buttery texture is what makes this cut so desirable.

New York Strip - This steakhouse classic is perfect for the grill but also does well pan-fried. It is very well marbled, tender, and full flavored. The New York strip steak is usually sold with a half-inch of fat running along one side. It is recommended to trim this off after cooking to take advantage of the flavor and richness it adds.
The most important detail when cooking your steak is a precise temperature. Most high end steakhouses have this down to a science, but at home, getting a steak to the precise temperature using consumer grade equipment is tough, that is, until the introduction of the immersion cooker. The 2 most popular are the Anova or the Joule cooker. These work by immersing the steak into water that is kept at a precise temperature for a period of time to ensure the steak is heated all the way through, after which it is finished on a grill or a hot pan. So let's get started…
| | |
| --- | --- |
| Rare | 120F-125F |
| Medium Rare | 130F-135F |
| Medium | 140F-145F |
| Medium Well | 150F-155F |
| Well | 160F-165F |
First thing is to season your steak liberally with salt and pepper. Fresh cracked pepper and large flake salt such as Kosher or Sea salt is the best, then cover and bring your steak to room temperature. Meanwhile fill a large stock pot with water and turn on the inversion cooker and set it to a temperature to 10 degrees less than your desired temperature, so for a medium rare steak would be 125 degrees. Once your steak has reached room temp and your water has reached temperature, take your steak and place it in a freezer bag and immerse it in the water slowly, letting all the air escape around the steak being careful not to let water into the opening of the bag. Using a clothespin or other clip, fasten the bag to the edge of the pot. The amount of time you leave the steak submerged is based on its thickness. Generally 2 hours, but they can be left for up to 8 hours if needed.

When you are ready to finish your steak, remove it from the bag and pat it dry with a paper towel. I like to brush my steak with olive oil and then dust it with salt and move it to the grill. The goal now is to sear in all of that wonderful flavor, so getting your grill or pan as hot as possible is important. Drop your steak on your grill or pan and let it sear until a crust forms, about a minute to ninety seconds, then flip, and sear the other side for no longer than a minute. If you desire the great looking hash marks, turn your steak 90 degrees after about a minute. When you remove your steaks from the heat, quickly tent them with a sheet of foil and let rest for 15 minutes.

Fatty steaks like the ribeye pair well with wines such as a Cabernet Sauvignon, or a nice spicy Syrah. If wine is not your thing, a dark beer like a porter or a stout will compliment your steak. Even a nicely aged barrel proof bourbon will work. The filet has a milder flavor, pairing it with an Old Vine Zinfandel or a Malbec is best. For beer, a Lager or a Pilsner is preferred. You want your drink to compliment your steak, not overpower it.
As always, if you have any questions about Real Estate, or steaks for that matter, feel free to give me a call. I will work hard to earn your business.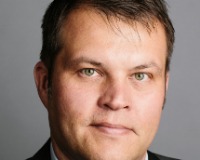 Author:
Derrick Rittenbach
Phone:
701-333-9155
Dated:
September 1st 2017
Views:
475
About Derrick: Derrick became a Realtor in 2016. He is new to real estate but is not new to the real estate indust...