Best Contrators In Bismarck
As a Realtor and a Property Manager I use sub-contractors on a weekly basis to help get houses ready to sell or to rehab apartments after a move out. A lot of my phone calls involve people asking me who I recommend for certain jobs. I figured this month I would use my blog to give a shout-out to all of the sub-contractors that make my job and my life easier.
The most asked question I usually get is who do you use to clean your carpets, they looks so clean. The best carpet cleaner in town by far is Joe Standeart from Enviro-Dry Carpet Care. Joe uses safe Bio based cleaning solutions and a Carpet Oscillator with an extraction pad. The huge benefit to this method of carpet cleaning is the dry time. Most carpets are dry in one hour or less, leaving your place free of dirt, humidity and a saturated carpet pad.
For painting, the best in town is Mike Peck from ML painting. Mike is a genius at matching existing paint colors and getting the job done quickly and with no mess. I use Mike exclusively for all my properties. I've worked with Mike for 5 years now and there simply isn't a better painter in Bismarck/Mandan! Give Mike a call at 701.214.9144
My electrician is Scott Bauer with Bauer Electric. Scott is a master at diagnosing and fixing electrical problems for a great price! He is busy, so you need to call well in advance for larger projects, but he normally can squeeze you in for a smaller repair.
For plumbing repair I call Rivers Edge Plumbing and heating. For emergencies, they are wonderful at getting to your place quick. For normal repairs you can expect no more than 24 hour response time. Their plumbers are all neat and clean up after themselves which makes my tenants very happy.
My cleaner for all my properties is Ann Scott with Broom-n-zoom. She uses all environmentally friendly cleaners that leave a pleasant, not overpowering scent. If you have a real dirty place, Ann is up forthe challenge, and has saved my bacon on more than one job. Give Ann a call at 701.471.0877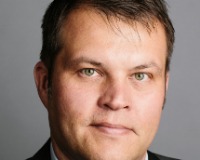 Author:
Derrick Rittenbach
Phone:
701-333-9155
Dated:
August 7th 2017
Views:
509
About Derrick: Derrick became a Realtor in 2016. He is new to real estate but is not new to the real estate indust...